Renewable Energy – Why Digital Marketing Should be THE Primary Tool in Your Marketing Arsenal?
Are you feeling the heat of an extremely increasing competition in the renewable energy industry? Do you heavily rely on offline lead generation methods? If the answer to above questions is YES, then it's high time to re-strategize your marketing mix.  Because renewable resources set new records not just in US electricity generation in 2016 but throughout the developing and developed nations.
The world is now deploying more renewable energy in the production of electricity—more wind and solar power, in particular—than it is fossil fuels.
According to the most recent projections from the Energy Information Administration (EIA) of the US Department of Energy, global consumption of wind, solar, hydropower, and other renewables will double between now and 2040, jumping from 64 to 131 quadrillion British thermal units (BTUs).
Here are some more startling figures: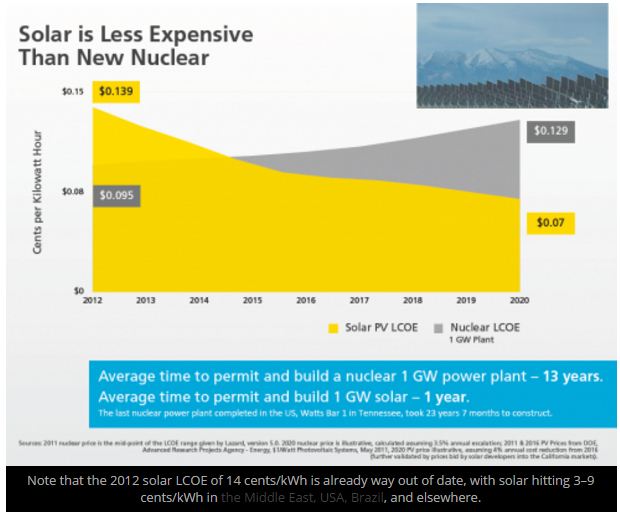 Source: Cleantechnica
With 800 pounds of Renewable Gorilla in your backyard, are you prepared to get your share of this lucrative business pie? As the internet grows and grows, internet marketing is going to be become the most useful way to get your message across an audience. There are over 100 billion searches per month on Google –  a number that is still on the rise.
Almost all purchases in B2B and B2C are somehow influenced by online research. For businesses, online media is the best channel to reach their potential clients' living rooms, at a time of their serious research.
1. A Digital Strategy is an Essential part of Customer Acquisition and Retention
2. Digital Presence + Meaningful Metrics = Direct Impact to the Bottom Line
In a largely B2B Industry, Social Media is still about Connecting with People
If you're a small to mid-size renewable (e.g solar or wind) energy company serving the residential market, you don't have millions of dollars to spend on marketing, PR and a gazillion banner ads like big solar leasing companies, you need to stand out and get attention in a positive way and it can't cost you an arm and leg, and your dog. That dog loves you!
Before we get into nitty gritty of way to get traffic, its extremely important to make sure your website is highly optimized for top of the line conversion rate.
Here are few things to make your website ready for marketing efforts:
a) Mobile Optimized Website: Is you website mobile optimized?: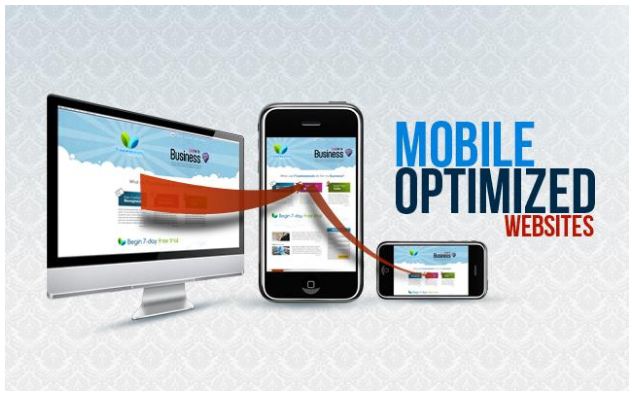 Google announced it is rolling out an update to mobile search results in May 2016 that "increases the effect" of its mobile-friendly ranking signal. The goal is to "help our users find even more pages that are relevant and mobile-friendly," though the company didn't share exactly how much of an impact it expects the change to have.
In short, if you still haven't updated your site, you have even more reason to do so now. To check if Google deems your site mobile-friendly, use the Mobile-Friendly Test. Google also offers a Webmaster Mobile Guide with more details for web developers.
If a website isn't mobile optimized, it's a double whammy for the business. First of all Google would prefer mobile optimized to rank higher than a non-optimized one. Which means non-optimized site will lose traffic from search engines. Secondly if the website isn't mobile optimized, which means its not readable properly. People prefer reading legible content on their mobile devices. So if you receive traffic from elsewhere, other than search engine (obviously you'd lose search engine traffic), people will bounce back from your website as they won't enjoy reading your content.
b) Exit Pop-ups: Are you using exit pop ups to improve your website. What is an exit pop up? First off, for those of you who've been living offline for months (is that possible?), exit pop-ups are one of the most common types of website lead generators. They appear on screen just when you visitor is about to (or has) bounced.
A well executed exit pop-up can increase leads by 600% or more. That's quite amazing if you think about it. If you're currently generating say 100 new leads a week, a simple exit pop-up could net you 600 new leads. That's 500 more potential prospects – just by adding a bit of code to your website.
c) Pricing Calculators: Are you using calculators to make it easier for your visitors to see approximately how much money they need to set aside for purchases like solar panels etc. Here is an example of how businesses are engaging with their websites using highly effective calculating tools:
d) Optimized Lead Generation Form: Are you using highly optimized lead generation forms? How effective is your communication once someone fills out the lead generation form. How optimized is your website home page, from conversion rate optimization CRO prospective.

Now as you're well aware how to make your website ready for your online marketing campaigns. Its time to take deep dive in to highly effective online marketing strategies.
There are literally hundreds of ways to market yourself online. With so many tools in your marketing arsenal, it can be difficult to decide which one to use. Without understanding each tool in depth and their pros and cons, it highly likely you end up spending ton of money without any real success.
We have tried our best to explain in depth about all the ingredients of digital marketing cake.
1. SEO (Search Engine Optimization):
It's really no surprise that the Internet is the single largest sales and marketing channel, and search engines have become the No. 1 tool for consumers as well as businesses to gain information on prospective services and goods providers. As a result, search rankings are highly competitive, and the longer you wait to implement a comprehensive SEO strategy, the tougher it will be to stand out.  SEO is still the most productive and economical way to generate qualified leads and customers. It's also the one that Marketers say is the hardest to execute. But, what the hell is SEO? SEO stands for "search engine optimization." It is the process of getting traffic from the "free," "organic," "editorial" or "natural" search results on search engines.
GET THE MOST Downloaded SEO GUIDE
How do you attract visitors to your fabulous website?
Even if you don't know that 93% of online experiences begin with a search engine, you will most certainly think of search engine optimization. While onsite optimization (appropriate keywords and content selection) and offsite optimization (getting high authority websites back linking to yours) are still fundamental, the rules of the game have changed considerably in recent years with the efforts of Google to make their crawlers "act more human" when it comes to evaluating websites.
For effective SEO today, content is still the king. In a recent survey, 72% of the marketers who participated agreed that the creation of relevant content is the most effective search engine optimization strategy. Then should you just pick a bunch of relevant keywords and stuff them in your text? Remember that content is for people (and the crawlers which are designed to act more like them). Your focus should be on delivering value to your readers and becoming an authority on subjects related to your products and services.
This will also help you with link building. As a company in the energy industry and more specifically in the electric power industry, you have excellent opportunities for partnering with local and national institutions and independent organizations not only for exchanging backlinks, but for establishing strong partnerships. If your company is local, you can also take advantage of Google My Business for getting found online. Just keep in mind that it has just got more competitive. As of September 2015, the local search results per page are only 3 and not 7.
2. Content
The main ingredient in our digital marketing recipe is content, which is anything created, from photos and videos to blogs and ads. Fresh content shows a user that the information is relevant to what is happening now. The best content is something that people want to share and are able to share. Storytelling, is an essential content marketing technique that has a crucial place in a content marketing strategy, the 'conditio sine qua non' for businesses that want to make the difference in these social and content-intensive times.
What is the difference between boring and soulless content as companies continue to create it on one hand and stories that don't just stick but also engage on the other?
How do you create stories, nurture them, stimulate them,…? It won't come as a surprise that storytelling needs a strong focus on what people want to hear and share, once again shifting the view from the traditional ways of corporate messaging to a connected content strategy whereby people are key.
While ads are effective for turning consumers who already have an intention to buy into customers, content marketing is designed to capture them as leads at an earlier stage of the purchase decision making process. Given that some 61% of consumers are influenced by custom content, it makes perfect sense to use this type of marketing. The key thing is to create content which is valuable to your prospects so that they can be introduced to your brand and build trust with it at this early stage. This is particularly important for electrical and green energy companies whose products and services are somewhat obscure to the average consumer.
There is an ever growing number of forms of content marketing from traditional blog posts to summary infographics and videos. Using diverse forms is great as long as you choose the ones which will target your audience best in the first place. Persistence is key – two thirds of marketers produce at least one piece of content per day. The distribution and promotion of the content will also be essential for success. The social media are great channels for both. You can even Integrate Paid Social in Your Content Marketing Strategy.
3. Search Engine Marketing: SEM or PPC (Search Engine Marketing or Pay Per Click):
Search marketing is the process of gaining traffic and visibility from search engines through paid efforts. It involves displaying PPC ads on the search results page when people search your targeted keywords on Google. This is an effective way to increase the traffic to your website until you reach your target search engine ranking or for running marketing campaigns. There are also opportunities for remarketing using PPC ads.
Google AdWords is by many measures the most popular paid search platform used by search marketers, followed by Bing Ads, which also serves a significant portion of ads on Yahoo.
Beyond that, there are a number of "2nd tier PPC platforms" as well as PPC advertising options on the major social networks.
Here is how Google explains their SEM platform
https://www.youtube.com/watch?time_continue=10&v=PjOHTFRaBWA
Here is the Step by Step guide to learn SEM or PPC http://static.googleusercontent.com/media/www.google.com/en/us/adwords/pdf/step_by_step.pdf
PPC ads can be one of the fastest ways to generate customers for your business.However, running a PPC campaign the right way isn't necessarily easy.Many people end up wasting money when running PPC ads and this often leads to them believing that PPC Ads aren't for them – or their business. Yet, in most cases, people are just making a few simple errors that can be easily fixed.
4. Social Media Marketing
Engage prospects and existing customers on the social networks using all tools which they have to offer. This tactic is productive and cost-efficient – 92% of small business managers confirm that it is important for their company. To make your marketing really effective, start by identifying which networks are the most popular with your target audience. Then exploit their mechanisms for engagement. Share news and present newly released products. Create a buzz about great pieces of content that you have created. Remember that communicating with your fans/followers is the most important thing. Reply quickly to all comments, queries and feedback and be proactive. People are eager to learn about energy solutions and services which can bring great benefits to them. You just need to give them what they want.
The social networks are excellent platforms for running marketing campaigns focused on engagement. Some of the most popular options include contests and games with prizes. These are effective techniques for keeping people interested in your brand as well as for boosting sales.
5. Marketing Automation
What is marketing automation?
Marketing automation refers to the software that exists with the goal of automating marketing actions. Many marketing departments have to automate repetitive tasks such as emails, social media, and other website actions. The technology of marketing automation makes these tasks easier.
You need to have valuable piece of content to provide free of cost to your website visitor, in order to receive their contact details to be in touch and share your content and product details. In marketing language its called lead magnet. Here is an example of a lead magnet.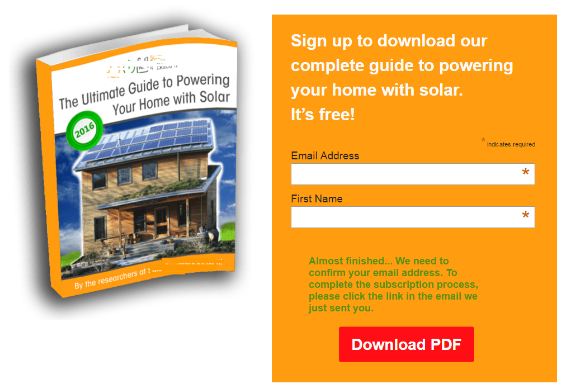 Lead magnet sits at the top of your marketing funnel. Here is how a marketing funnel looks like:
Wrapping it All Up in a Digital Strategy for Long-Term Success
To produce excellent results, online marketing requires investment and hard work. Without a digital strategy, however, the money, time and effort that you put in all of the marketing methods described above can easily be wasted. Acting strategically results in higher effectiveness and efficiency. This is particularly important for businesses in the energy and electrical power industries where the competition grows more quickly than ever before.
Define the goals that you want to achieve. Determine which marketing channels you will use to reach them based on your market research. Establish a reliable analytics system for measuring and evaluating your online performance. Use the analysis to make improvements timely.
Develop your digital strategy with your company's long term growth in mind.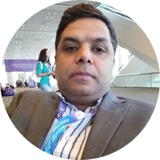 ABOUT THE AUTHOR, Dharmender Badwal
Dharmender Badwal is the Founder and Principal at Adze Ybrant, a digital marketing agency helping clients from Renewable Energy Industry ranging from Solar Energy, Wind Energy, LED Lighting and Electric Companies, to build their brand online using highly targeted Maketing Campaigns using SEO, SEM, Social Media and Content Marketing to name a few. Dharmender has been in the online marketing industry for 9+ years and has seen it growing, changing and evolving since its infancy. You can find Dharmender on Twitter @dudebadwal or @adzeybrant