Our system is broken down into 4 buckets: Learning, Planning, Adjustment and Growth. The rest of this page will describe each bucket, the deliverables and how they help build organic traffic for your websites.

STAGE 1: LEARNING
Your brand is unique. We need to find out everything we can about your business, customers, competitors and industry for us to drive growth. To do that, we leverage a number of tactics – they are listed in the accordian menu below.
No one knows your industry, customers and competitors more than you. We need to extract as much knowledge and insights from your team as possible. This questionnaire along with follow up phone calls helps us get started.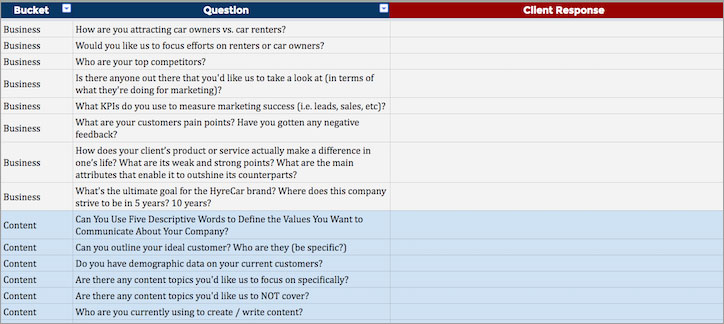 Analytics allow us to baseline progress and success of your campaign. We can't move forward until we know your website is setup to properly track and record the right data. Our audit uncovers bugs, tracking issues and any upgrades needed to clean up your data and analysis.
Using tools like SEM Rush and Ahrefs, we start looking at websites in your niche to get a picture of what's working and what's not. This helps us formulate the right channel and medium to attack (video, blog posts, infographics, etc).
Before we start building value through content and inbound links, we need to make sure your website is functioning properly in the eyes of search engines. You won't find a better technical audit on the planet, we promise.
The landscaping process helps us get introduced to other websites you're competing against in the SERPs. We run a head to head comparison with a few competitors to identify opportunities for growth.
STAGE 2: PLANNING
With a better understanding of the landscape, we're able to formulate the right way ahead for your campaign. We create a series of strategy deliverables to make sure we execute the rest of your campaign at the highest level possible.
Keyword Opportunity Mapping
Our team seeks out the most valuable keywords to your business and maps them to the right destination on your website. We break them down into 2 main intent buckets - purchase and informational. Purchase keywords get mapped to sales pages, informational gets used for content creation.
Audience Persona Creation
Instead of trying to please everyone, we want to focus on those that matter - your customers. Audience profiling helps us to focus everything from tone of voice to creative and help us speak directly to your paying customers.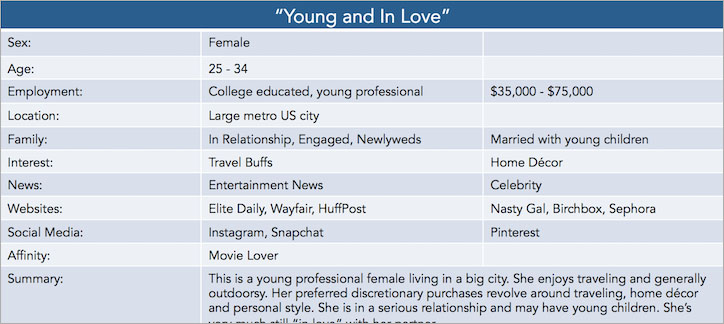 Google's algorithm relies heavily on AI learning. In other words, it knows exactly what a 'good' link profile looks like in your niche. This research helps us understand as well and formulate the proper strategy to acquire 'good' links.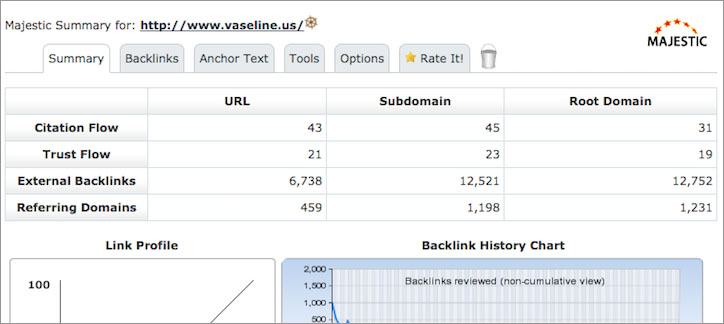 Good links are hard to come by - we make sure they're going to the right place on your site by assigning targets by traffic impact. This ensures the links we build will make a direct impact on your traffic.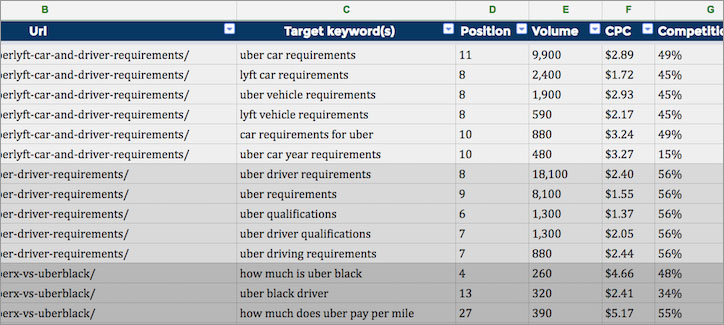 Topical Research for Content Creation
Topical research for content marketing helps us identify the right trends, topics and keywords to create content around (based on 'informational' keywords from keyword mapping).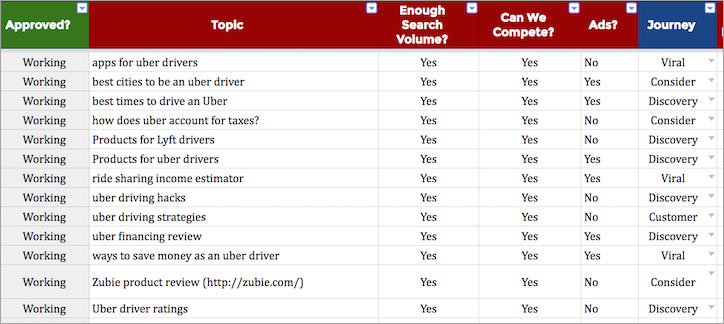 Our team overseas is solely responsible for finding link opportunities - this calendar keeps them on track and ensures they're always finding the right targets for your campaign.
Content Calendar Creation
Our content calendar is a robust tool that helps our team stay on track for content creation, publishing and promotion. Nothing falls through the cracks on our end.
No SEO campaign is complete without an end to end strategy. This document services as the guiding light for your entire campaign.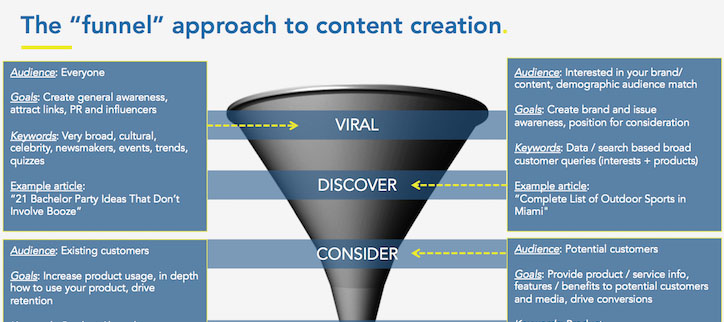 STAGE 3: ADJUSTMENT
This is the period where the action begins. We go to work executing the technical updates and content adjustments needed.
Execute Technical Updates
We essentially play project managers to ensure all the technical recommendations get executed properly. If you don't have a developer you can contract our team to execute for you.
Execute Analytics Updates
Similar to the technical updates, our team makes sure everything is setup properly to track and monitor your campaign.

Begin Ongoing Content Creation
We don't like to waste time - we try and publish at least 2 large pieces of content per month. While the updates are going on, we're busy creating content at the same time.
Setup Personas for Outreach
We send over 2,000 emails for links throughout your campaign. The success rate is much higher when it's coming from an industry blogger, not a business - we manage this for you.


STAGE 4: GROWTH
No one does link building link we do link building. We get your content in front of the right audience by securing high authority links, consistently.
Organic Content Promotion
It's not enough to just click publish and expect your content to rank - you need to promote it. Our team is trained to organically promote all recently published posts through Quora, Reddit, Facebook and industry relevant forums.
Skyscraper Outreach for Content
For every piece of content we publish, we find websites that are already linking to similar pieces of content. We then send them an outreach email asking for link placements, aka 'skyscraper' technique.
We divide link building into 2 categories - ongoing and campaigns. Ongoing link building is guest posting, sponsored posts and niche blogger outreach. These outreach emails are scheduled to run throughout the life of your campaign so we're consistently building links.
Campaigns are comprised of reporter outreach, infographic outreach, product review outreach and social media influencer outreach. We aim to run 1 of these campaigns per month throughout the life of your campaign.
Reporting, Analysis, Consulting
Our reports are more than just traffic numbers - it's an in depth analysis of your entire website's health and performance. Each month we revisit our work and make adjustments as needed.
Here is What We Can Guarantee:
We will put you in the best position possible to succeed.
The tactics we use are cutting edge and the best on the market.
We will treat your brand like it is our own.
We will perfectly execute your campaign.
We will work our asses off for you, day in and day out.