What is Proximity Marketing ?
Proximity based marketing allows you to engage your customers via their mobile devices within a defined range. Such engagements are enhanced by the use of beacon that can be set to immediate, near or far. This enables setting up of zones within large spaces such as shopping mall, stores, museums, airports, bars, restaurants among others. Interactions, creations of health customer Relations, multiple visits, and an increase in return investments are enhanced. Ideally, proximity marketing is location-based marketing. It enables consumers within specific range to get relevant information through.
Bluetooth
Infrared
Wireless
NFC-enabled devices
What can you use Proximity Marketing for?
Adze Ybrant has been a huge stepping stone for most businesses. The kind of service and expertise used plays an essential role in ensuring effectiveness in product and services sales boost and also marketing campaigns. Among these services offered are:
Segmentation of customers
Modeling and data analysis
Email marketing campaigns
Competitor analysis
Market automation
Social media campaigns and analysis
Loyalty e-commerce strategies
Benchmarking and Analytics
Mobile and text messages campaigns
End to end Service delivery
Providing vouchers, reward, and offers
Geo-fencing and proximity
iBeacons
provides mobile loyalty apps
Proximity marketing Burlington is a platform that combines innovations, effective strategies and end to end delivery services. Research and identification of niche play a significant role in fulfilling the goals and expectations of clients towards a particular marketing campaign. Proximity marketing has made it easier in the marketing industry.
Why use Adze Ybrant?
It allows you to sent messages, vouchers, offers, web page, videos, product information o r even images to your customers. Content sending happens when they trigger a beacon and key in your physical location. Also, it can occur when customers enter z zone areas such as a bar or a restaurant.
It is an avenue to analyze consumer behavior based on preferences, visitations, and time spent in different zones.
One can send time-based follow-up content to customers such as incentives or participation in consumers' feedback surveys.
It increases the chances of boosting sales as you can send special offers to clients depending on the time they spend in different zones.
It enables customers to get the information they require on various products, services and retail point when they activate triggers.
iBeacons used allows consumers to locate exact points on any map offering the services or products they require.
The cashless system is in the process of becoming mainstream that will be done via iBeacons.
In a competitive industry, you need to look for a solution that is suitable for your business. At proximity marketing Burlington, a team of expertise enables you to understand your customers and come up with strategies for building healthy relations. Analysts, marketers, customer strategists and technologists help in the building of a stronger competitive arena for your business. Whether you have a start- up, small scale, medium size business or super brands, proximity marketing is a necessity in any industry.
 Loyalty Rewards

Build out campaigns to reward your most loyal visitors with various incentives based on how often they frequent a particular location or how much time they spend browsing in your store.
Coupons

Securely deliver relevant coupons and discounts to customers when it matters most.
Instant Win Campaigns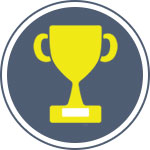 Provide customers with immediate gratification and a fun way to incentivize repeat visits.
Instant Win Campaigns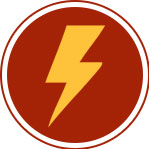 Provide customers with immediate gratification and a fun way to incentivize repeat visits.
Customer Feedback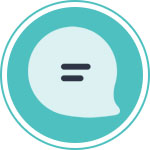 Get real-time feedback from customers while they are in your store.
Product Showcase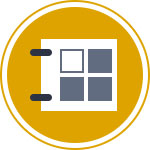 Provide customers with more detailed product information, including reviews and videos while they are near a particular product.
Wishlist

Give customers the opportunity to share their favorite products while they are browsing your store.
Quiz

Engage with customers in a new fun way with quiz-based campaigns.
Curated Guides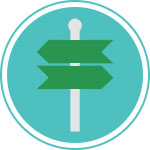 Enhance visitors' experience by providing curated content around designated points of interest.
Analytics

Leverage our real-time analytics to better understand customers and optimize in-store display.
Geo-Fence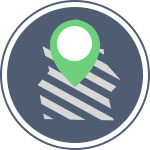 Connect with prospective customers before they even walk into your store with special offers when they are nearby.
Custom

Let us implement a custom tailored campaign using our tools.
OUR PRODUCTS
We, at Adze Ybrant sell different passive & active iAdzYb™ tags and sensors (finished products, for indoor /outdoor use, embedded modules and devices). We produce our own iAdzYb™ NFC tags and iAdzYb™ beacons. Contact us if you have specific requirements as we can design your own hardware based on minimum order volume.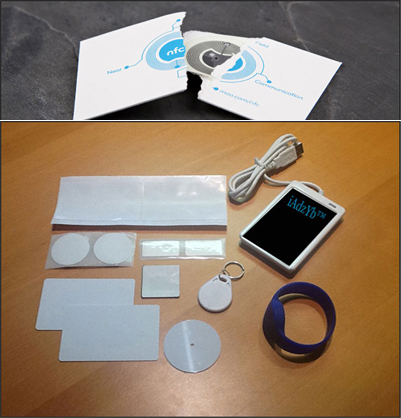 NFC:
iAdzYb™ NFC tags & iAdzYb™ NFC cards. Custom printed and encoded iAdzYb™ NFC stickers iAdzYb™ NFC wristbands, medals, magnets and tokens iAdzYb™ NFC embedded modules and devices.
Bluetooth (BLE):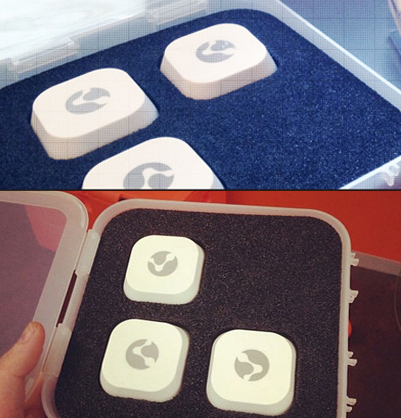 Proximity iAdzYb™ beacons with different battery lifetime.
iAdzYb™ iBeacons in various forms and designs
Ultra-low power consumption iAdzYb™ beacons
BLE embedded modules
iAdzYb™ Beacons with different sensors Other internet of things (IoT) sensors.